IFEC provides 5,000 hours of coursework, the equivalent of 300 ECTS credits*, with 60 ECTS credits per year, over a period of 5 academic years, combining practical and theoretical courses.
A number of internships in hospital sectors, in liberal practice, and in the school clinical center are scheduled, including one 15-month clinical internship during the fourth and fifth years, in one of IFEC's Chiropractic Clinics.
At the end of the training programme, our students receive a Chiropractic diploma licensed by the Ministry of Health, which allows graduates to use the title of Chiropractor in France.
The diploma delivered by IFEC may allow graduates to practice chiropractic in many different countries, subject to compliance with the country's regulations.
* The purpose of the ECTS (European Credit Transfer System) is to facilitate academic recognition of studies. ECTS credits are proportional to the volume of work students need to furnish and measure the level attained.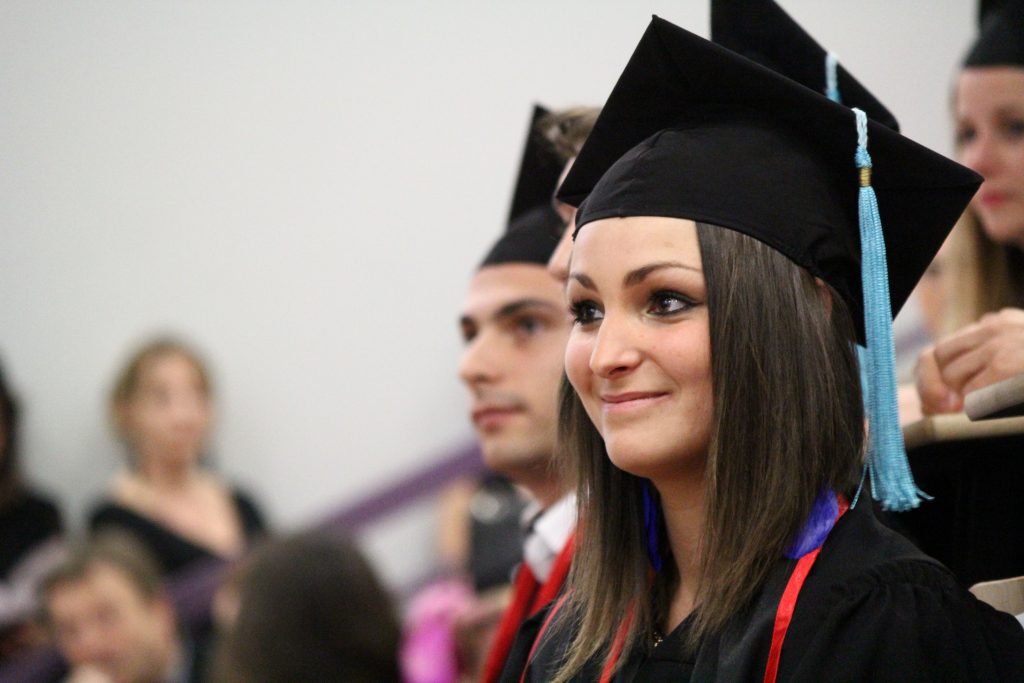 UE 1.1 Chemistry – biophysics
UE 1.2 Cell and development
UE 2.1 Anatomy and histology
UE 2.2 Anatomy of members
UE 5.1 Clinical sciences – Introduction
UE 7.1 History and philosophy of chiropractic, health and care
UE 7.2 Communication in chiropractic 1
UE 8.1 Methodology
UE 1.3 Neuromusculoskeletal physiology - Sport physiology
UE 1.4  Biochemistry, metabolism, immunology
UE 2.3  Biomechanics – members
UE 2.4  Specialized histology
UE 2.5 Spine and chest anatomy
UE 4.1 Imaging and member imaging membres
UE 5.2 Members examination
UE 7.3 Communication in chiropractic 2
UE 8.2 Biostatistics – Introduction
UE 9.1 Clinic shadowing
UE 1.5 Cardiopulmonary and renal physiology
UE 1.6 Clinical neurophysiology and pain
UE 2.6 Head-neck thorax-abdomen-pelvis anatomy
UE 2.7 Spine biomechanics
UE 4.2 Imaging spine thorax
UE 5.3 Spine-thorax-abdomen-pelvis examination
UE 6.1 Basic knowledge of spine adjustment
UE 7.4 Chiropractic in the field of health
UE 8.3 Applied biostatistics and epidemiology basic knowledge

UE 1.7 Digestive physiology, nutrition and endocrinology
UE 2.8 Neuroanatomy
UE 3.1 Anatomical pathology, bacteriology and virology
UE 4.3 Principles of semiology in spine imaging
UE 5.4 Spine and thorax dynamic examination – Anamnesis in chiropractic

UE 6.2 Interventions and treatments in chiropractic 1
UE 7.5 Clinical psychology
UE 7.6 Public health – MSDs prevention – Health system organisation
UE 9.2 Clinic shadowing

UE 2.9 Anatomy tutorials 
UE 3.2 General semiology 1
UE 3.3 General neurology semiology
UE 4.4 Mechanical pathology and orthopaedic
semiology 1
UE 5.5 Basis of neuro-orthopaedic examination
UE 6.3 Interventions and treatments in chiropractic 2
UE 8.4 Scientific publication analysis
UE 3.4 General semiology 2
UE 3.5 General rheumatology semiology
UE 3.6 Cardiopulmonary semiology– Emergency care
UE 4.5 Mechanical pathology and orthopaedic
semiology 2
UE 5.6 Patient examination – Simple cases
UE 6.4 Interventions and treatments in chiropractic 3
UE 8.5 Applied research
UE 9.3 Anamnesis and diagnostic in chiropractic
chiropraxie
UE 9.4 Clinical application training
UE 9.5 Hospital training
UE 3.7 Pharmacology and biological analysis
UE 3.8 Paediatrics and geriatrics semiology
UE 3.9 Psychiatric disorders semiology
UE 4.6 Spine and thorax disorders semiology – Spine and Sport traumatology
UE 5.7 Patient examination – Complex cases
UE 6.5 Interventions and treatments in chiropractic 4 – Risks and complications
UE 6.6 Rehabilitation – Pregnant women and children care
UE 7.7 Patient relationship, ethics and deontology
UE 8.6 Systematic literature reviews
UE 9.6 Clinical application training
UE 9.7 Diagnosis approach, care and therapeutic decision in chiropractic 1 
UE 4.7 Members traumatology, MSDs functional analysis examination with ultrasound
UE 6.7 The use of tools and soft tissue technics
UE 6.8 Interventions and treatments in chiropractic 5

UE 7.8 Patients' rights, responsibility, professional regulation
UE 8.7 Thesis preparation
UE 9.8 Diagnosis approach, care and therapeutic decision in chiropractic 2

UE 9.9 Hospital training 2
UE 9.10 Chiropractic clinical internship 1
 
UE 6.9 Interventions and treatments in chiropractic 6

UE 7.9 Education and therapeutic plan – Biopsychosocial and clinic psychology in chiropractic cares
UE 8.8 Thesis
UE 9.11 Clinic cases – Occupational diseases and MSDs
UE 9.12 Hospital training 3
UE 9.13 Chiropractic clinical internship 2
UE 4.8
Neuromusculoskeletal semiology in-depth look
UE 6.10 Interventions and treatments in chiropractic 7
UE 7.10 Professional project
UE 8.9
Thesis and presentation
UE 9.14 Chiropractic clinical internship 3

UE 9.15 Clinic cases – athletes cares
UE 9.16 Liberal cabinet internship
And share of courses by field (theoretical courses and practical work only)