OUR TEACHERS, EXPERTISE AND PEDAGOGY
IFEC's teaching team includes 5 coordinators and more than 80 teachers who can be chiropractors, doctors, academics or researchers, all known for their expertise in their field.
In the clinics, 50 clinicians, all experienced doctors of chiropractic, supervise and evaluate our students.
IFEC's instructors support, promote and defend the institute's missions and goals as part of a clear pedagogical project focused around excellence, professionalism and a commitment to always listen to students' needs and expectations.
The teaching team includes experts in radiology, orthopaedics, anatomy, research and the social sciences. Internationally known researchers are regularly invited to present their work and their practices, particularly in fields related to spine disorders and pain.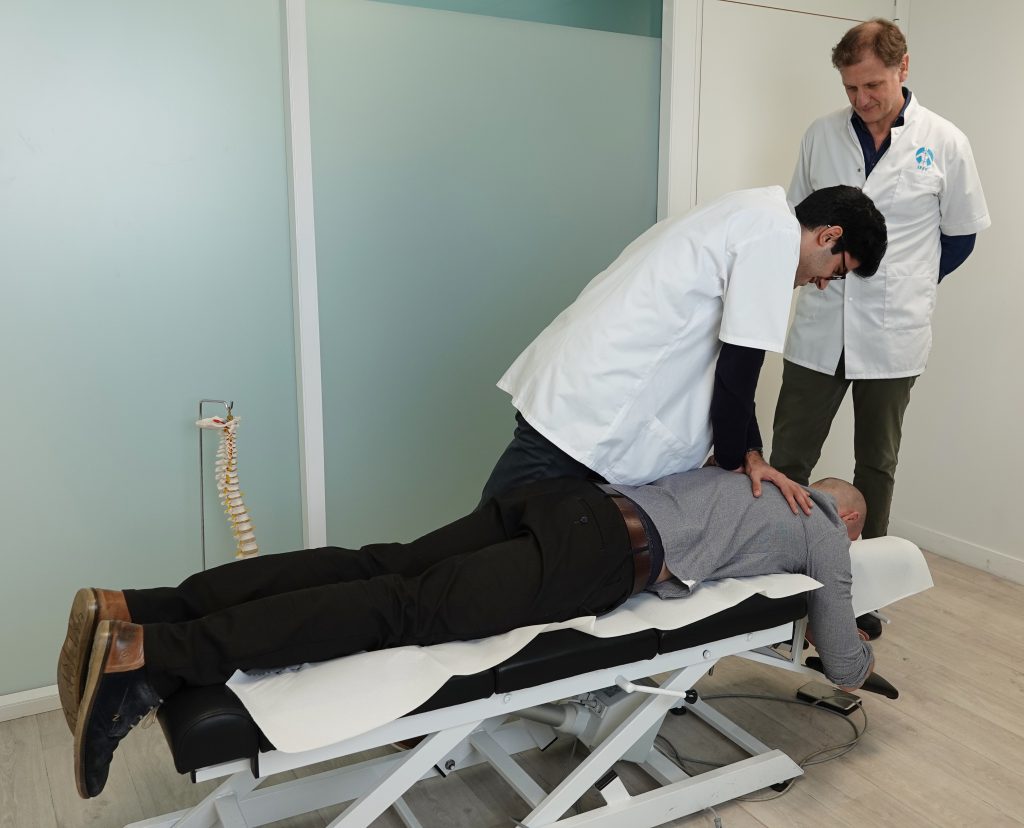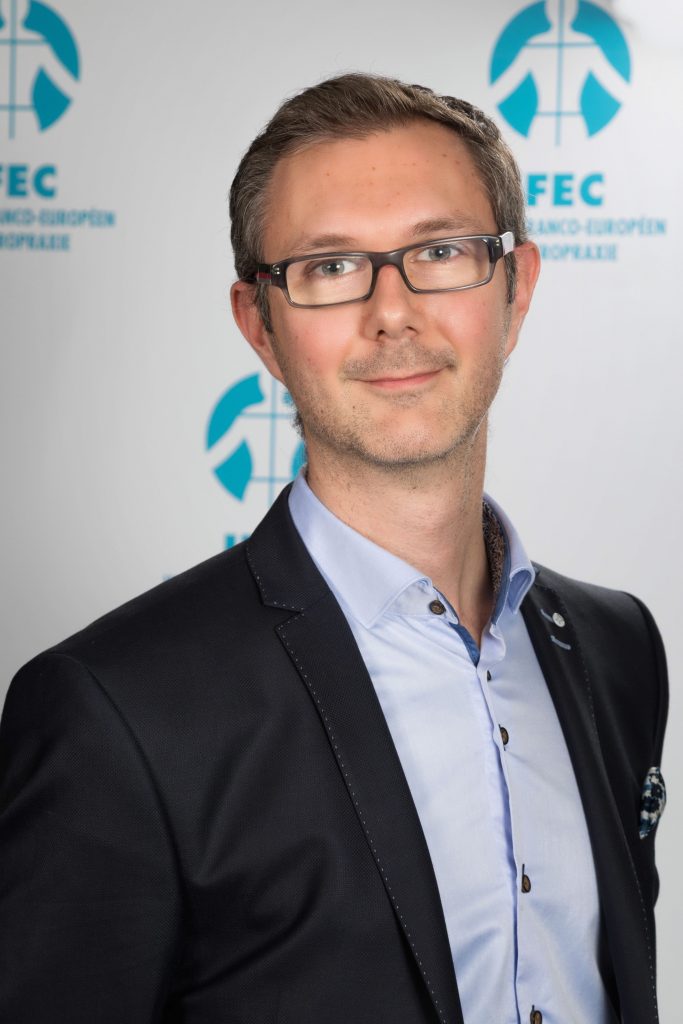 Sébastien MOIE
Initial curriculum director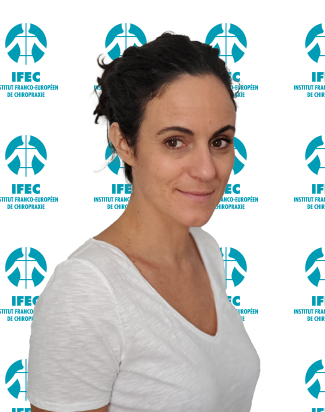 Sabine MAZOIN
Year 3 coordinator (and interims for the 2nd years in Toulouse)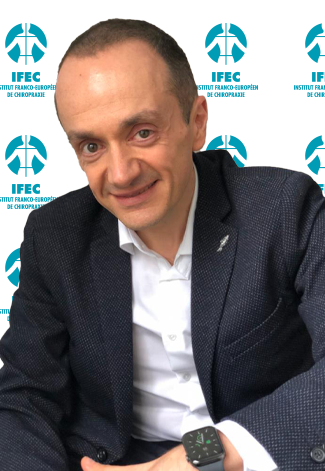 Olivier GUENOUN
Doctor of Chiropractic, teacher and Year4 coordinator ( and interim of the Year 2 at Ivry)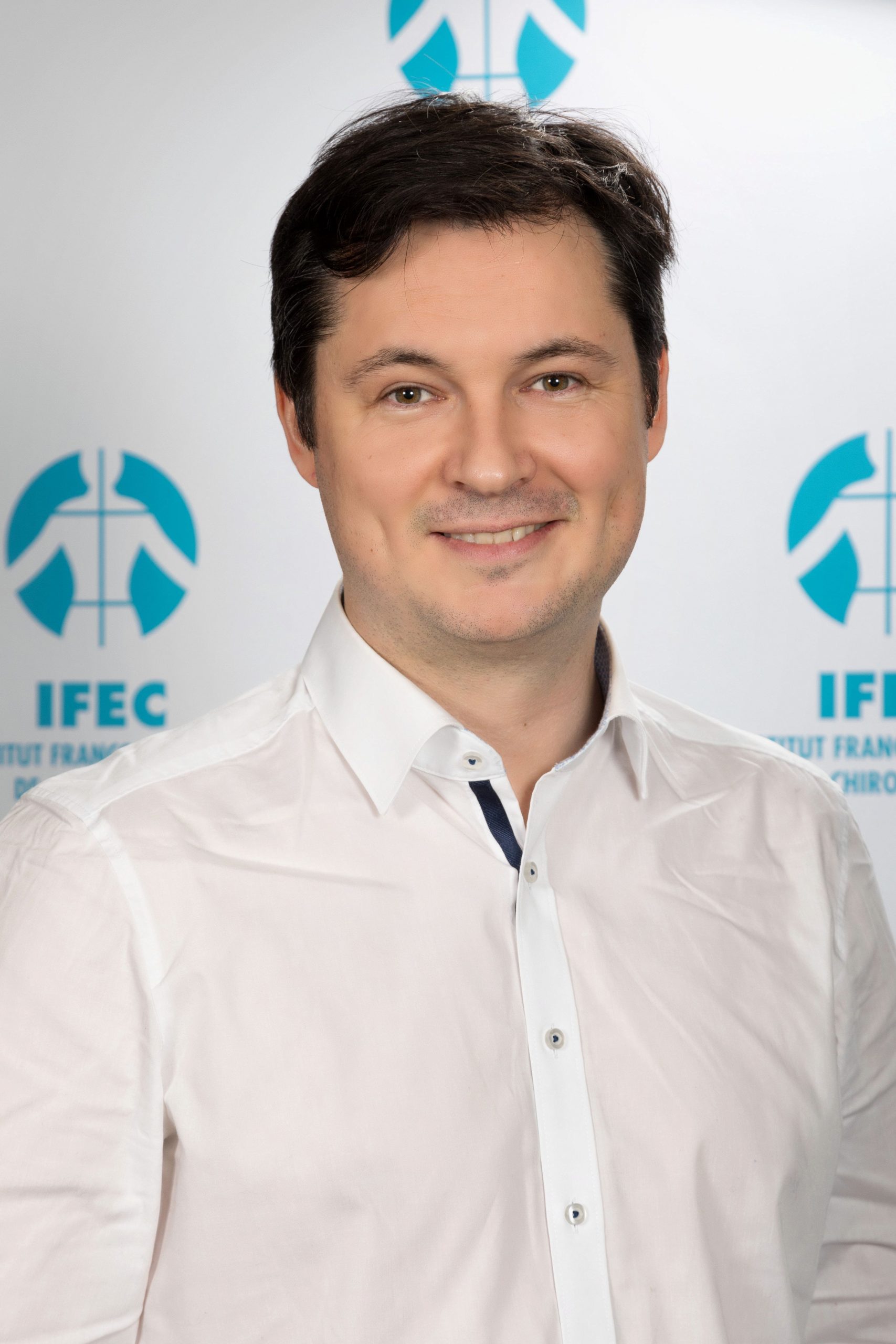 Gaylord HOUART
Doctor of Chiropractic, coordinator of Year5 at Ivry (and interim of the Year 2 at Ivry)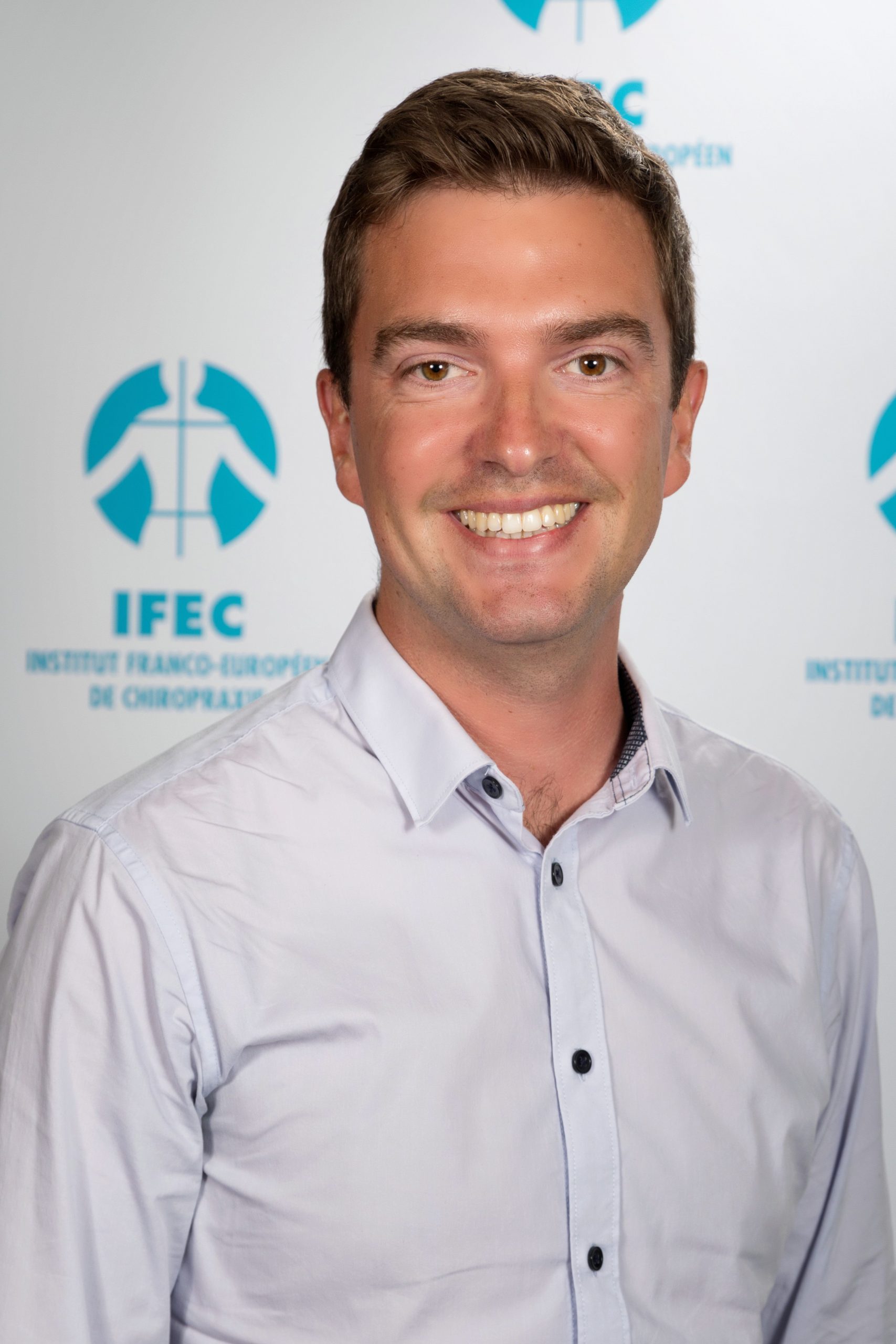 Fabrice MALLARD
Doctor of Chiropractic, coordinator of Year5 at Toulouse (and interim of the Year 1 at Toulouse)