PROFESSIONAL INTEGRATION OF IFEC GRADUATES
SURVEY LED IN DECEMBER 2019, AMONG 564 GRADUATES (PROMOTIONS 2013-2017)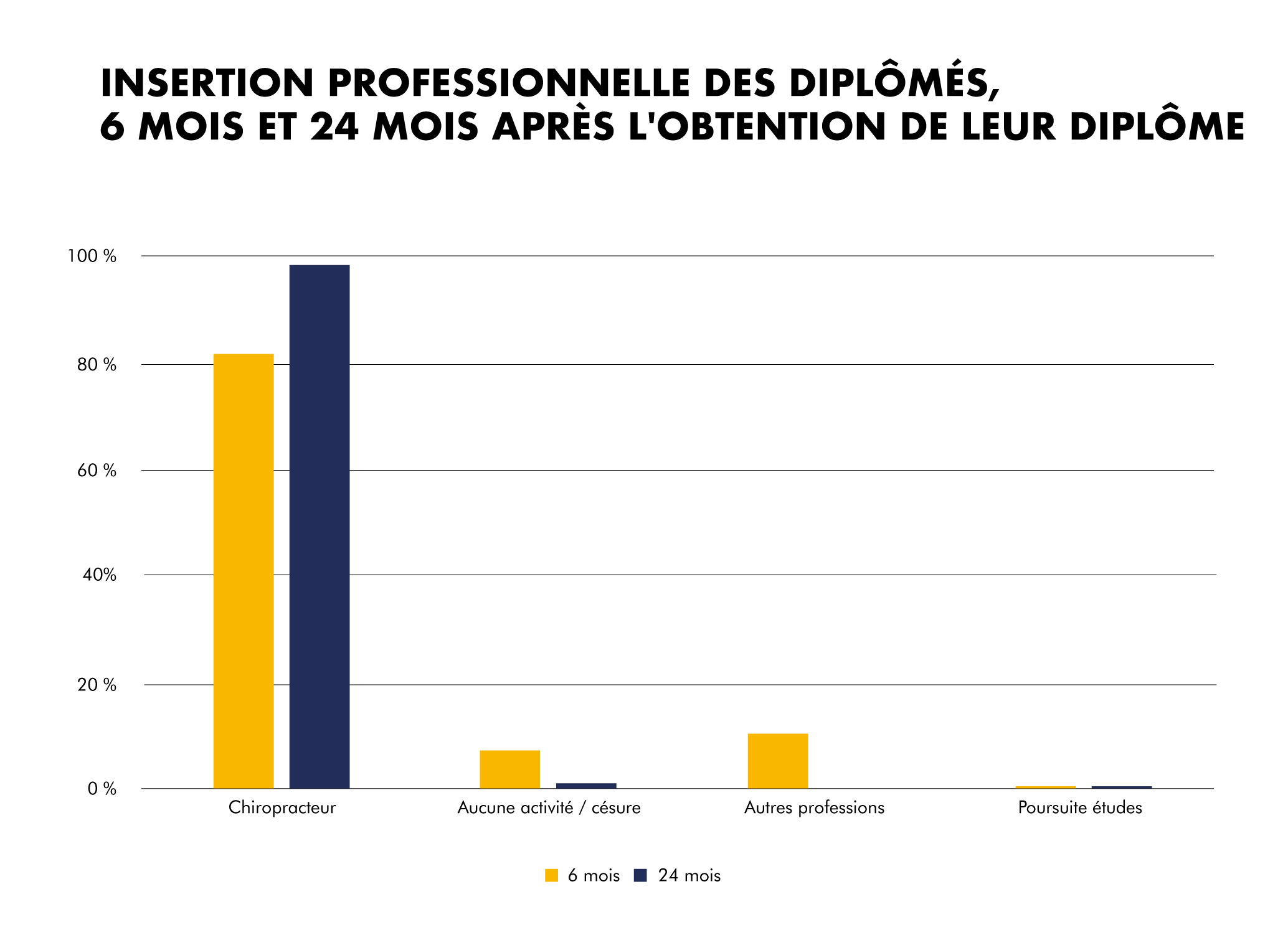 Six months after the end of their studies, 92% of new graduates work, 81,5% as chiropractors. Twenty four months after the graduation, 99% of our 2013-2017 alumni work, 98% as chiropractors and/or have joined IFEC as teachers or clinicians.
Six months after graduation, more than half of new chiropractors have launched, have taken over or have joined a chiropractic cabinet. 39% work as holders only, 15% combine both holder and collaborator activities (as liberal or employee). 45% of new graduates work as collaborators in a cabinet or at IFEC as a teacher or a clinician. Two years after the graduation, 74% work as cabinet holders, 17% as collaborators and 8% with double status.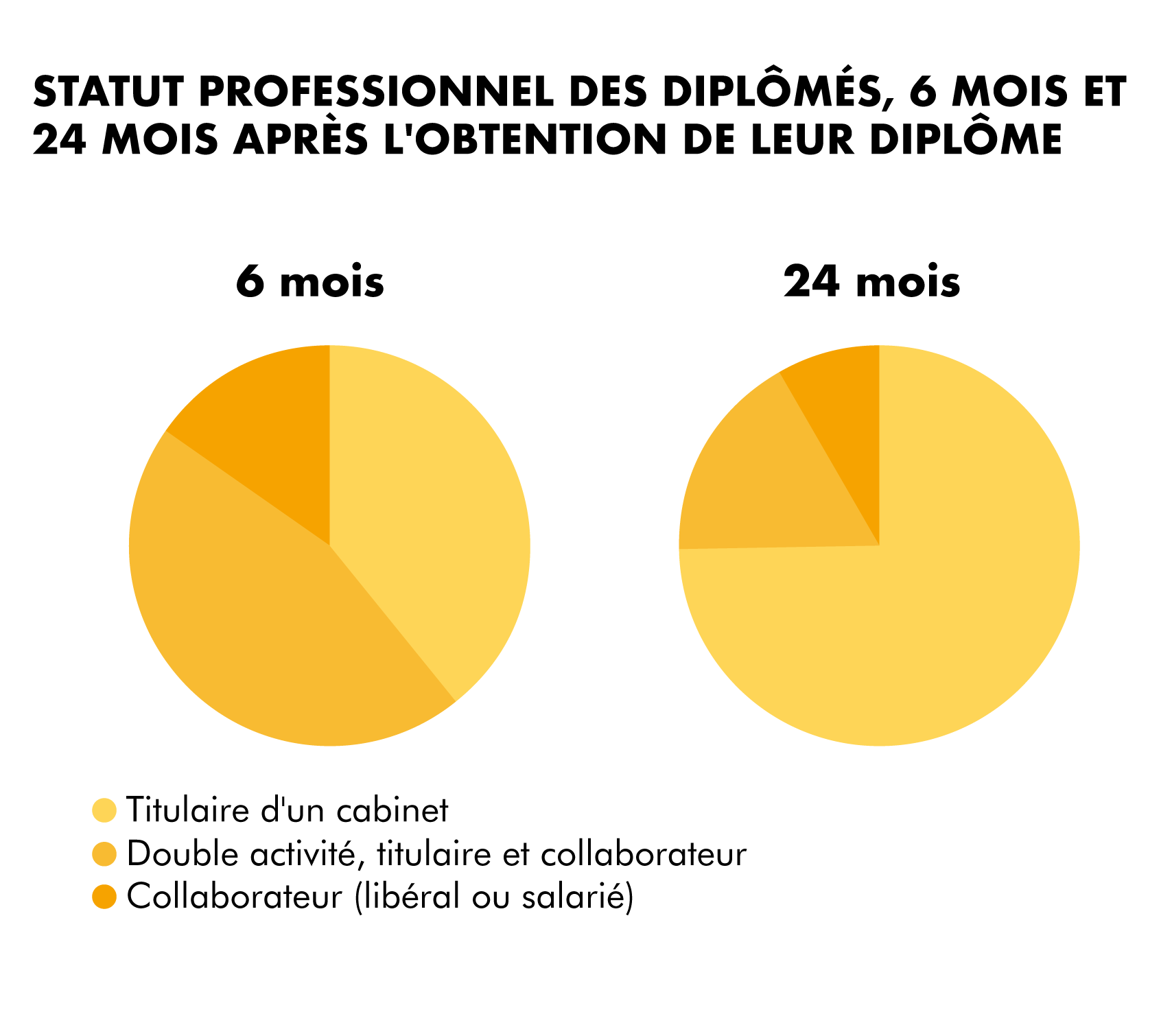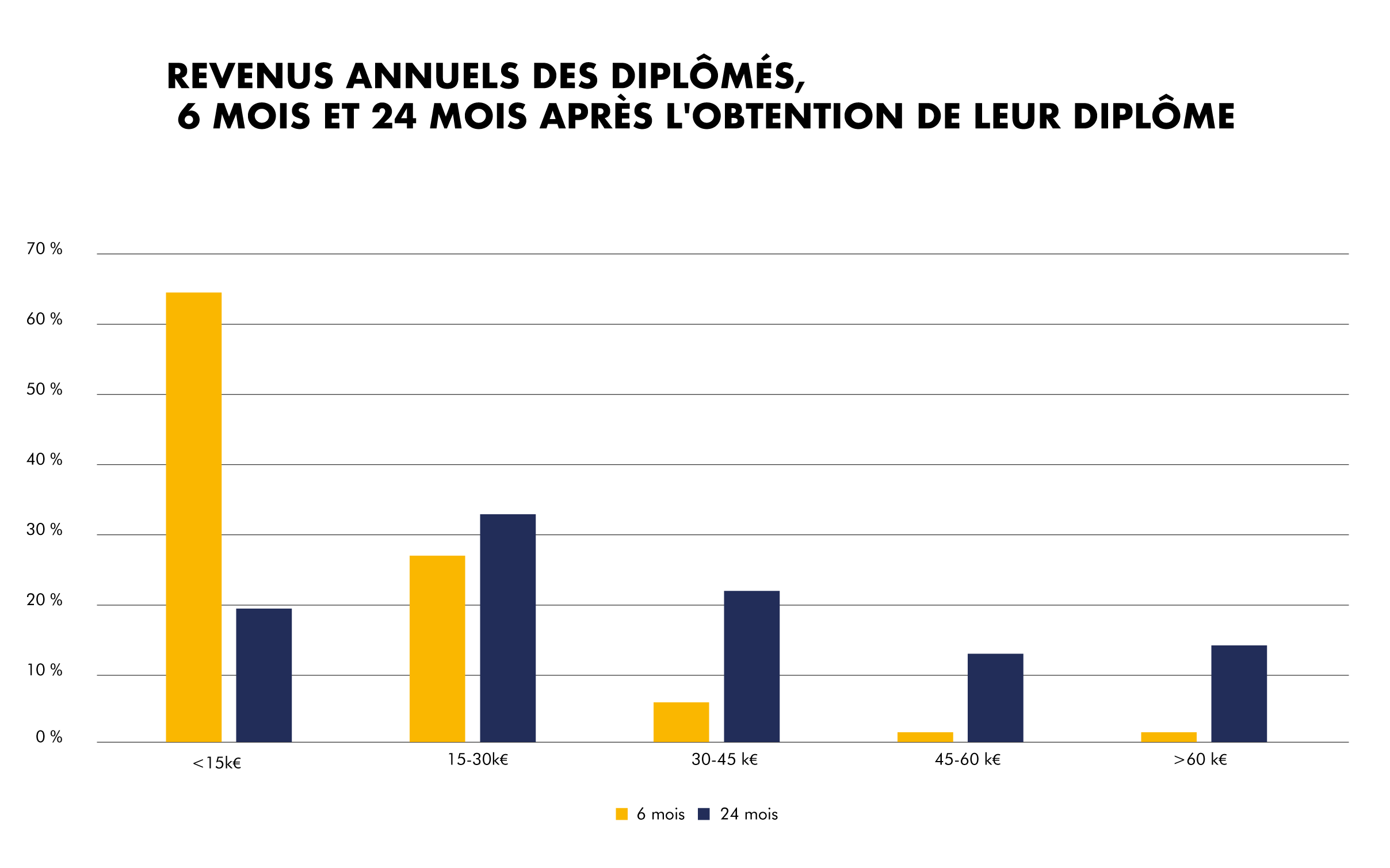 The survey shows a quick increase of IFEC graduates' annual income. Six months after they left the school, two-thirds report revenus of less than 15,000€ a year. After 24 months of activities, only 20% report revenus of less than 15,000€ a year. One third report incomes between 15 and 30,000€/year. One out of 5 earns between 30 and 45,000€/year. The remaining quarter reports yearly income of more than 45,000€.
" It takes
2 years
to a young chiropractor to settle, grow and earn a comfortable income."