2 CAMPUSES, 1 UNIQUE PROGRAMME

In both Paris and Toulouse, IFEC is an ideal place to learn, both in terms of the quality of our teaching and our infrastructure and equipment.
IFEC believes that the conditions in which students acquire knowledge has a major impact on the quality of their learning. IFEC therefore provides students with optimal conditions to learn and improve their knowledge, with premises that are for their exclusive use and are ideal for theoretical and practical training.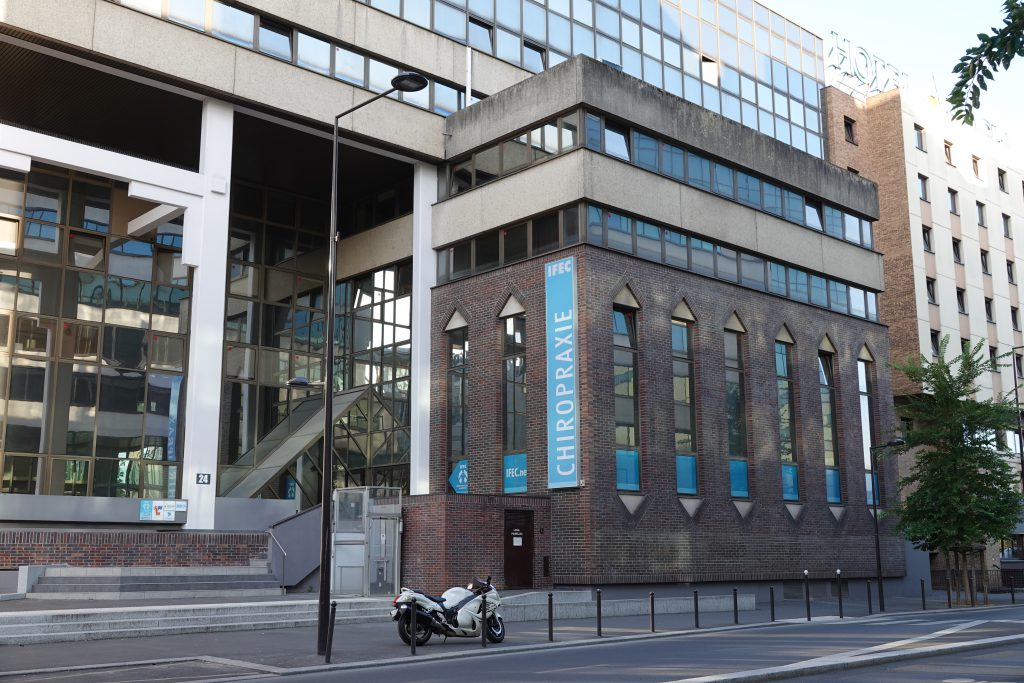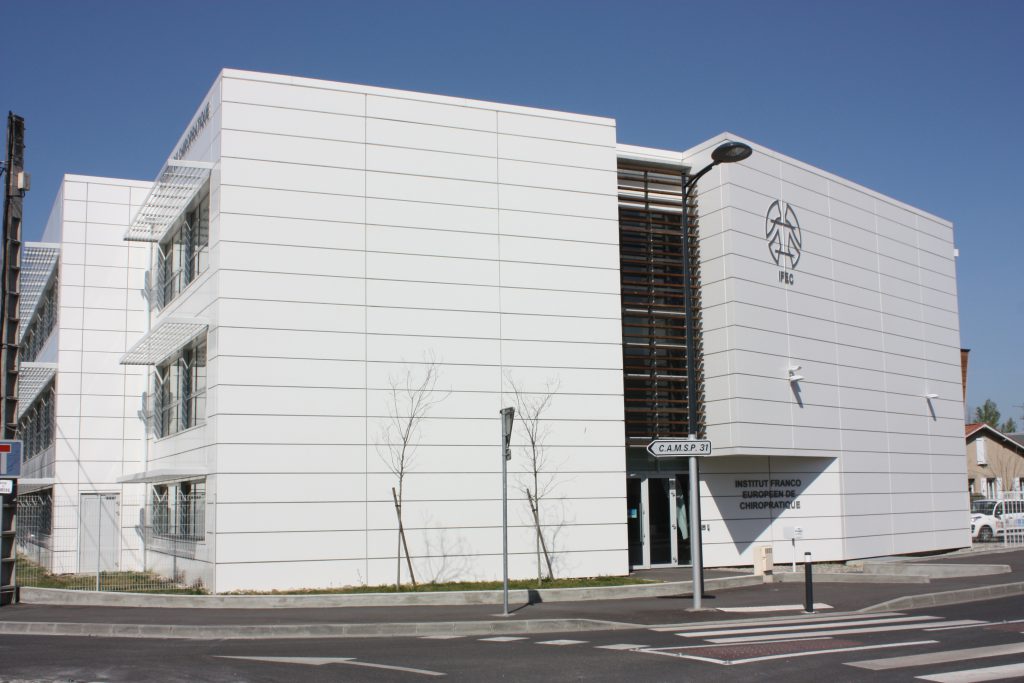 TODAY IFEC HAS PREMISES THAT ARE ADAPTED TO BOTH THEORY AND PRACTICE:
4,000 m22
2 amphitheatres
3 classrooms
4 practice rooms
3400 m2
3 amphitheatres
2 classrooms
4 practice rooms
ON BOTH CAMPUSES
A cafeteria that is freely accessible with a kitchen, a baby foot and/or ping-pong tables, and which is large enough to comfortably accommodate students for lunch, events and so on. A library where students can consult and/or borrow fundamental works in chiropractic, anatomy, radiology, etc. An open access radiology laboratory where the "Radio Clubs" take place, since this is a critical field for chiropractors who make their chiropractic diagnosis using all the elements provided by their patients. A full understanding of complementary exams is required for the final exam.

Adjustment tables that are one-of-a-kind in Europe
In 2017, each campus acquired teaching material that is unique in Europe: Force Sensing Table Technology (FSTT). This significant investment allows chiropractic students to improve the precision and speed of their adjustments by offering extremely precise measurements of the force and rapidity of their thrust. Whereas before, the efficacy of chiropractic adjustments could only be measured by the reaction of other students during joint training, the Force Sensing Table provides a scientific and reliable measurement of the practical skills being learned.

Anatomage® Virtual dissection tables
Both Paris and Toulouse campuses are equipped with 2 Anatomage® virtual dissection tables, the most technologically advanced anatomy visualization system of the human body. This innovative device can display true human gross anatomy in real life size. The table allows teachers and students to navigate in three dimensions through detailed anatomic structures. It makes for an excellent advanced anatomy and radiology education tool.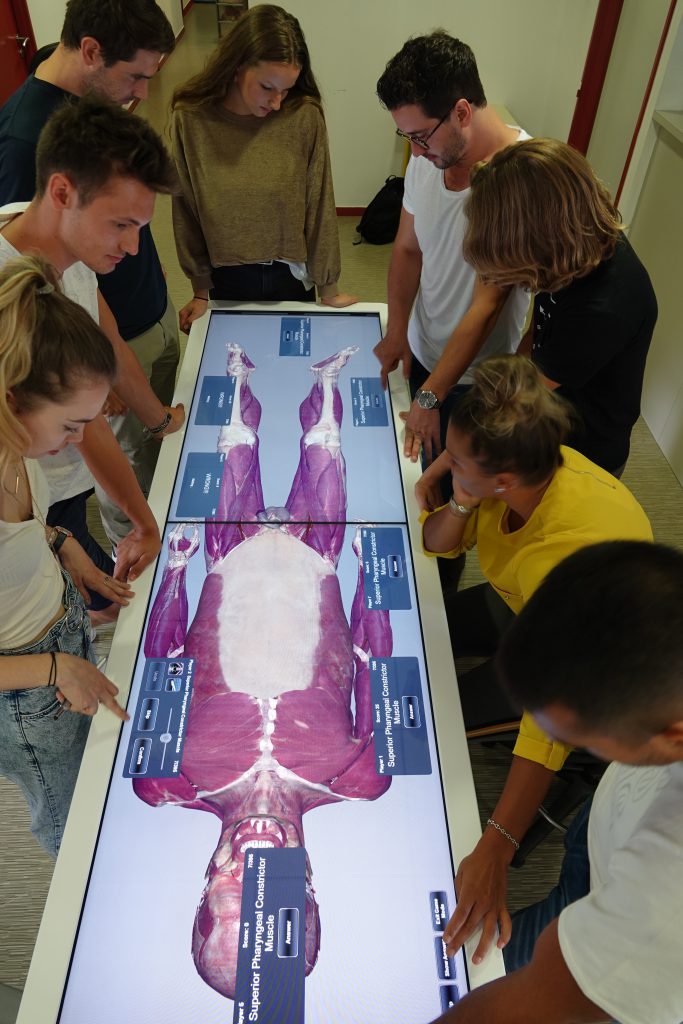 RESOURCES AND DIGITAL TOOLS
IFEC has a resource centre that is open to students and teachers.
In terms of research, IFEC has digital subscriptions to a number of journals through Science Direct. More than 900 journals are accessible online at both campuses.
As for digital tools, IFEC has a portal for access to grades and reports, classrooms where it is possible to share courses and supplementary information and an e-learning platform.
2 CLINICS FOR IFEC STUDENTS
At each campus' Clinic, students in their first, second and third year take introductory courses, while fourth and fifth-year students do their "chiropractic clinical training". During this time, they each conduct at least 300 consultations, supervised by experienced chiropractic clinicians.

50,000 consultations per year take place in our clinics.

Each treatment room is equipped with a professional chiropractic table and an x-ray viewer.