Création du Réseau des Chiropracteurs Français pour la Recherche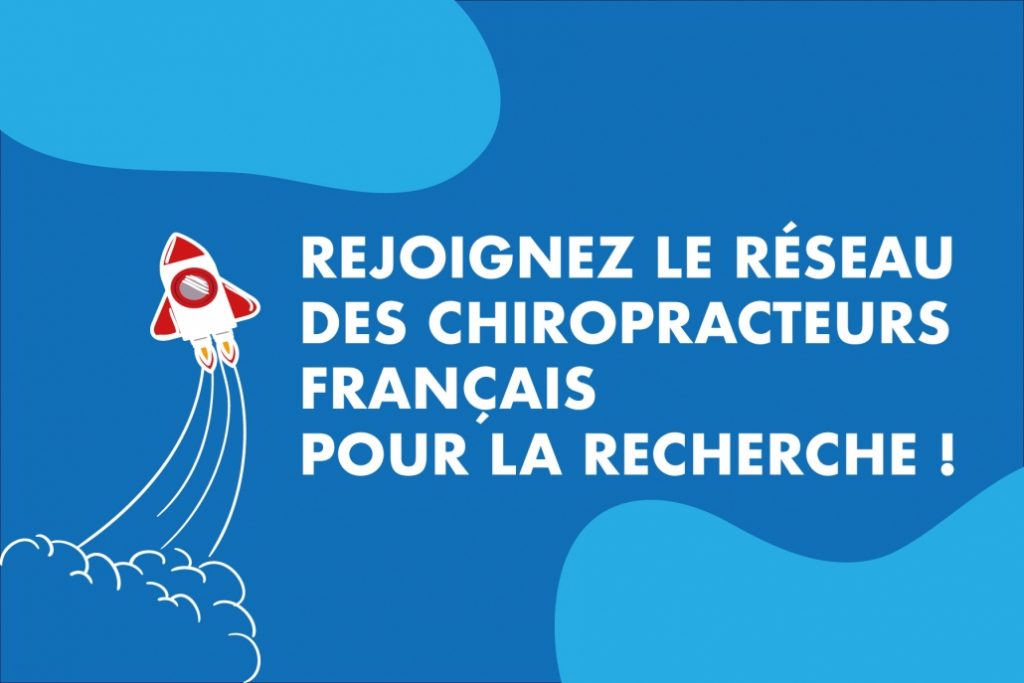 L'IFEC et l'AFC créent un réseau de recherche axé sur la pratique professionnelle des chiropracteurs.
JOIN THE NETWORK, WHAT DOES IT IMPLY?
The launch of the research network implies the creation of a database of French chiropractors who may be involved into research projects from their practice. Your registration in the network does not oblige you in any way.
Your agreement to be involved will be asked for each project you may be invited to join in the future.
IS IT TIME-CONSUMING?
We know how precious your time is in your cabinet. That's why we will do our best to make your participation in research projects not too time-consuming.
WHAT ARE THE BENEFITS TO JOIN THE NETWORK?
Your participation is important: you will contribute to improve the quality of knowledge and the level of proof of our daily practice.
Moreover, the outcome of the research works will be shared with you every year, through an annual written review or lectures during professional symposiums.
WHAT TYPE OF PROJECTS COULD YOU BE INVOLVED IN?
First, we'll lead a study on patients who come in chiropractic practices. Then, various works could be performed such as the study of prognostic factors associated with the success of chiropractic treatments, the study of the diagnosis process or the study of the efficiency of chiropractic treatments…
WHEN WILL THE FIRST PROJECT START?
Le premier projet de recherche sera initié à partir du mois d'avril 2020. Il aura pour objet une description de la patientèle des chiropracteurs en France.
It is a crucial work that will help us to prioritize our future research works.
WILL YOUR NAME OR YOUR PATIENTS' NAME PUBLICLY AVAILABLE?
In compliance with the Law n° 78-17 of 6 January 1978 relative to Information Technology and Data Protection, we grant a full anonymity of all the collected data related to practitioners or their patients.
Si vous souhaitez participer et contribuer à l'amélioration des connaissances scientifiques chiropratiques en France, nous vous invitons à rejoindre le Réseau !